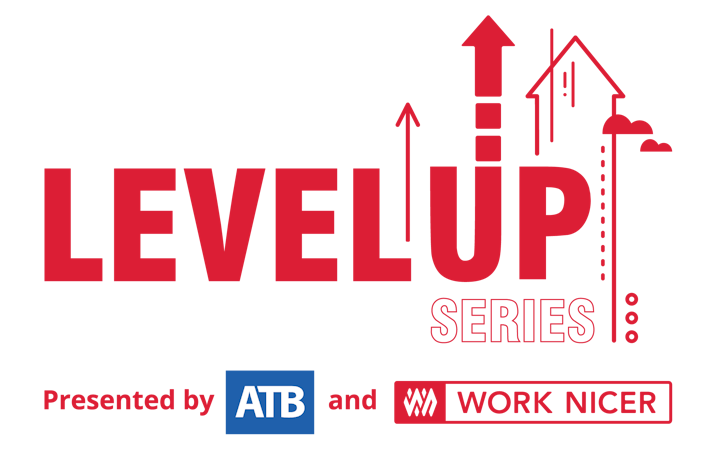 Every Wednesday (6:15 to 8:15 pm) throughout July and August - we will cover business topics from Culture to Cash Flow - during Level Up with ATB and Work Nicer!
We will have ultra cool speakers from Uber, Pogo, Drivewyze and many more, plus fun days like pop up office hours, peer sessions, coaching and exclusive invites to Drink Nicer available to those that sign up for 5 or more sessions!
Here's your summer 2019 lineup:
June 21: 4pm Level Up launches at Work Nicer - Edmonton!
June 26: Culture for Growing Companies with Hannah Cree with CMNGD (COMMONGOOD) - sold out.
July 3: Hiring for Business Growth with Keith Ellis, Anow
July 10: Cash Flow in an Emergency with Russ Dyck, Finovo
July 17: Creating a Culture of Innovation with Ralph Sadowski, Uber
July 24: Ramping Up Your Team for Growth with Ben Zittlau, The Workshop
July 31: Business Metrics That Matter with Kieran Ryan, Pogo
Aug 7: Building Your Marketing Automation Strategy with Frances Kilgour, DriveWyze
Aug 14: Mental Health First Aid with Kris Porlier, Porlier Training
Aug 21: Understanding Your Customer's Reality with Sameer Dhar, founder of SenseAssure
The best news: it's FREE and open to anyone who is looking to take their business to the next level - in any industry!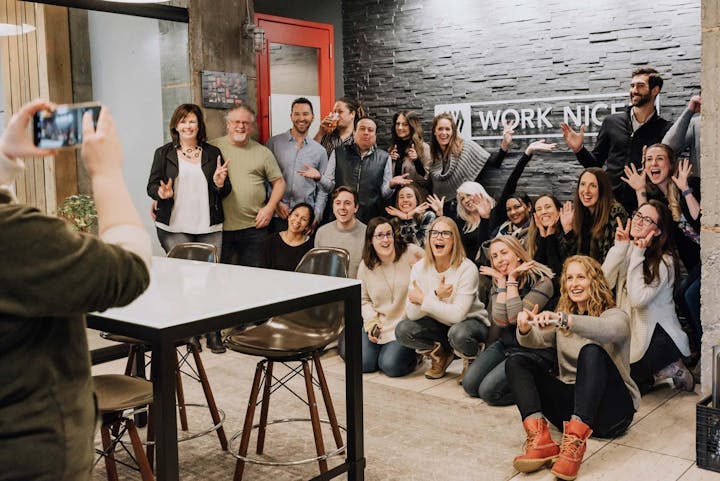 Surround yourself with people who know what you are going through, provide real examples and tons of entrepreneur tools. ATB Xperts are real entrepreneurs who run current businesses and want to share their wins and failures - so you can grow your business, faster.
No one succeeds alone - the Level Up series features the best of ATB X and adds the magic of Work Nicer community to allow you to choose your own entrepreneur adventure this summer.
Step 1: Choose which Wednesday nights during the summer you want to attend!
Every Wednesday at 6:15 pm there will be an Xpert led session at Work Nicer Red Mile (Calgary) and Work Nicer Beaver House (Edmonton).
Step 2: Let us know if you will be working out of Work Nicer the day of the workshop!
On the day of the workshop you can work out of Work Nicer Red Mile (Calgary) and Work Nicer Beaver House (Edmonton) for FREE from 10 am to 6 pm if you pre-sign up!
Special perks to those that sign up for 5 or more sessions!
Sign up if you are:
You're ALL IN with your business and ready to grow. Your Alberta business can be operating in ANY industry, generating revenue or ready to pivot.
You're willing to learn and be vulnerable. We tend to tell friends and family, "my business is going great!", when in reality, it can be difficult and lonely. At ATB X, you can be honest about the challenges you're facing and get connected to the expertise you need.
Your business can be in ANY industry, and it's FREE! Participation in the Level Up does not exclude the chance to be part of our September ATB X cohort or to join the Work Nicer Community.
#LevelUp this summer! Only 20 spots in each city.
We get that the summer is complicated, so you can pick and choose what you want to attend. Register today!
Questions? Email atbx@atb.com.